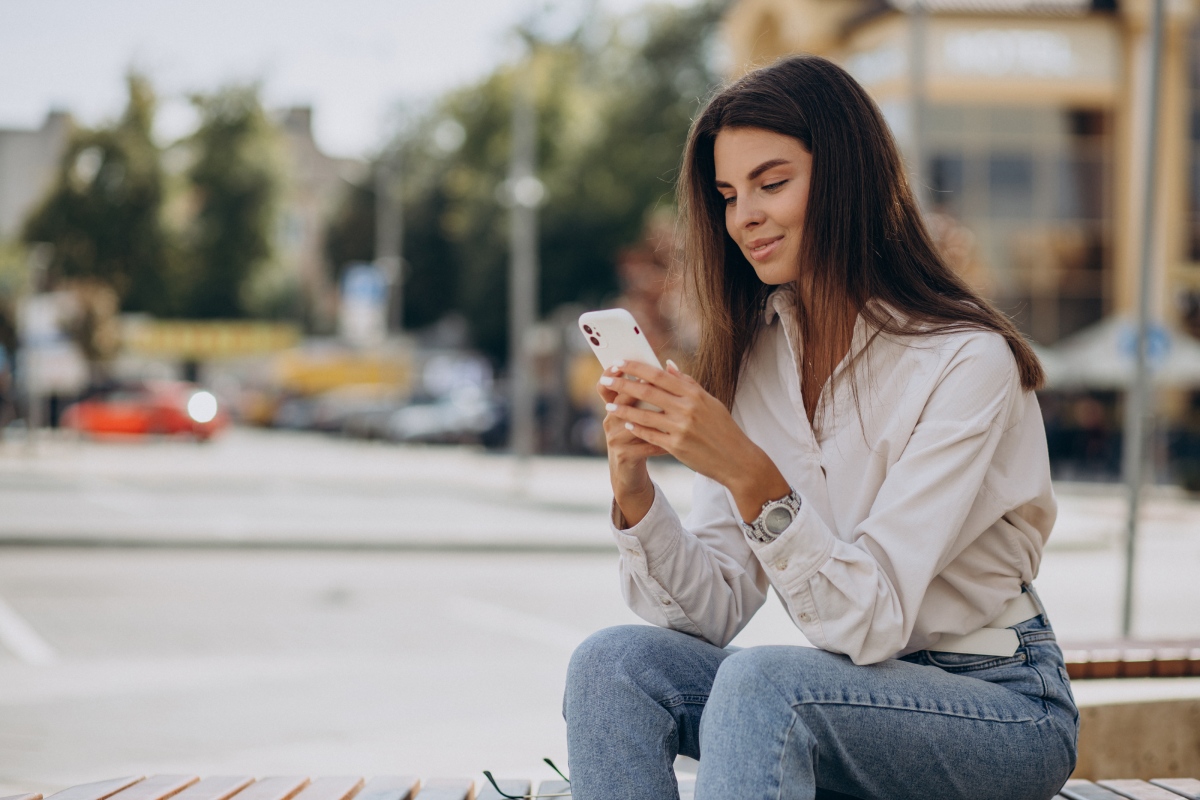 How to Track WhatsApp Chats on Another Phone With These 3 Methods
WhatsApp has become one of the most popular messaging apps, with over 2 billion users worldwide. For parents, employers, partners, and others, there may be reasons to want to track WhatsApp chats on someone else's phone. While it seems to be a difficult task, there are several methods how to track WhatsApp number, and we are going to discuss them in our article.

Table Of Contents
Can WhatsApp Be Tracked?
Yes, WhatsApp can be tracked, but it's important to note that, as a rule, you need specific software to deal with this task. There are various software applications available that can monitor WhatsApp chats on another phone. These are often known as "spy apps," and they can provide a host of information, including the details of messages sent and received, call logs, and even multimedia files shared through the app. Some can even record WhatsApp voice calls. These apps must be installed on the target device, and once done, they begin to record WhatsApp activity, sending the data to your account. Though we will also provide you with the methods how to track someone on WhatsApp without them knowing for free.

Method One: Use Backup to Track WhatsApp Chats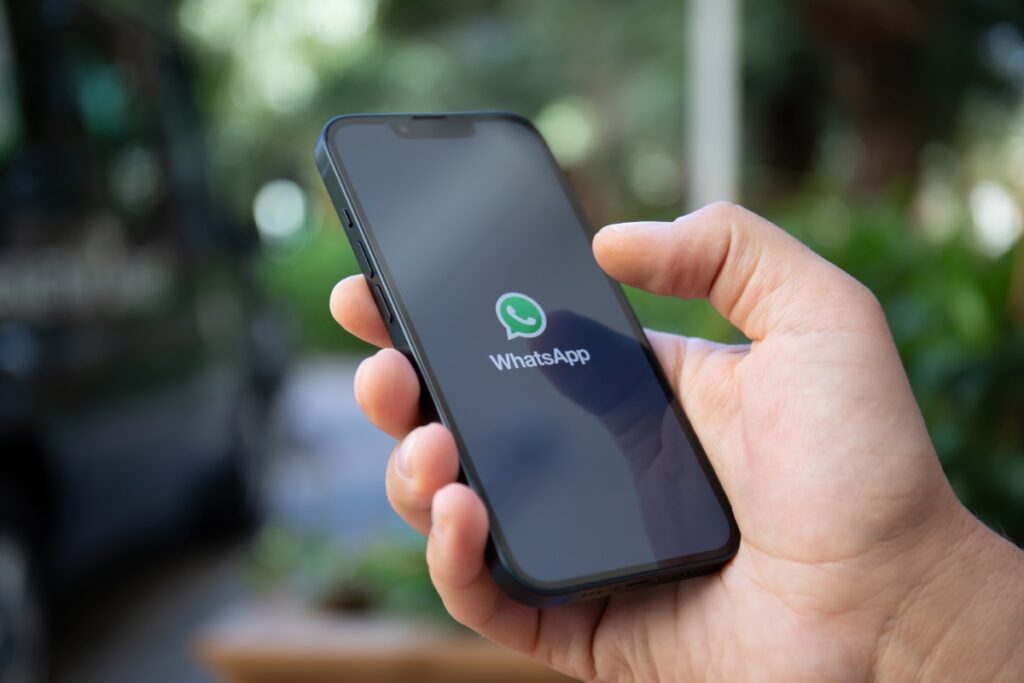 One of the simplest ways to track someone's WhatsApp chats without them knowing is by using a backup method. This requires you to have access to the target device for a short period of time.
On the target device, go to Settings > Chats > Chat Backup.
Under "Back up," tap on "Back Up Now."
Wait for the backup process to complete.
Once done, go to Google Drive and ensure that the backup was successful (the date and time should match).
On your own device, uninstall and reinstall WhatsApp.
During setup, enter the target phone number instead of your own.
When prompted, select "Restore" from Google Drive.
Follow the steps to complete the setup.
You will now have access to all the chats from the target device on your own phone.
While this method how to spy on someone's WhatsApp is effective, it does require physical access to the target device and may not work if backups are not enabled or if they are encrypted. Additionally, it only provides you with access to past chats and not real-time monitoring of ongoing conversations.
Method Two: Using WhatsApp Web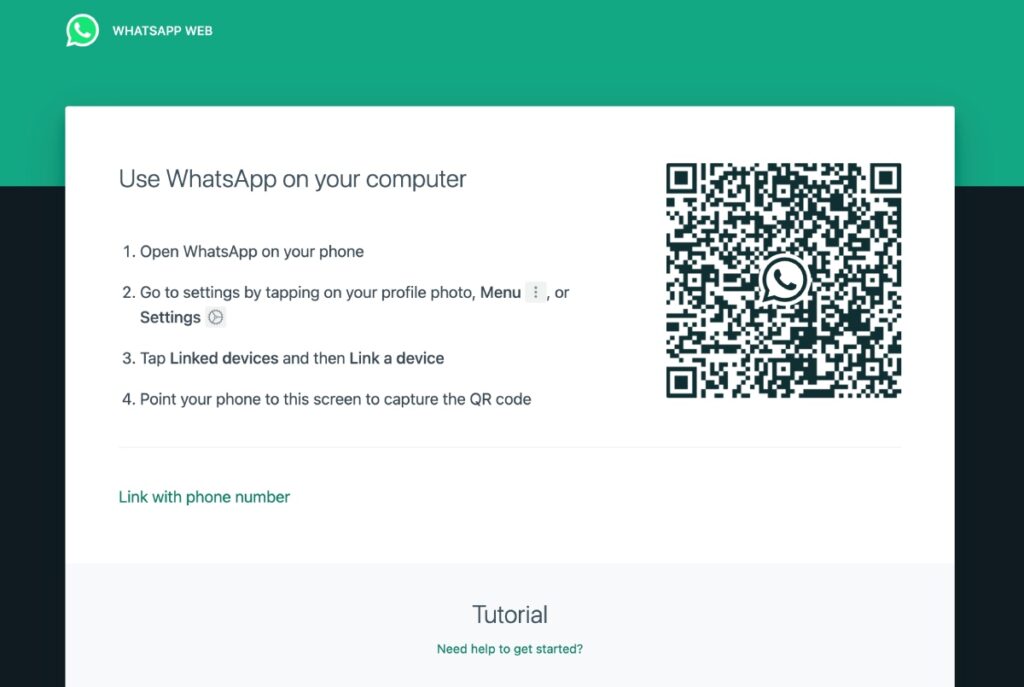 This method how to monitor WhatsApp activity is kind of similar to the first one but has a slightly different approach. Here's how to do it:
Step One: Open WhatsApp Web: Use your device and open a browser. Go to "web.whatsapp.com." This will present you with a QR code that will be used in the next step.f
Step Two: Access the Target WhatsApp: Again, you'll need physical access to the target phone with permission from the owner. Open WhatsApp and access the settings section. Here, you'll find "WhatsApp Web" or "WhatsApp Web/Desktop" based on the device's operating system.
Step Three: Scan the QR Code: Use the target phone to scan the QR code displayed on your device's screen. This links the target WhatsApp account to your device.
Step Four: Monitor WhatsApp Chats: Once the QR code scanning process is completed, all WhatsApp conversations from the target phone will appear on your device's screen. You can now keep an eye on these chats from your device.
While these methods can help you see others WhatsApp chats in your phone, it's important to note that they have their limitations and are not entirely reliable. Both methods require physical access to the target device, and the connection can be severed if the owner of the target phone disconnects from WhatsApp Web or checks their WhatsApp Web active sessions. Furthermore, you cannot access deleted messages. Therefore, if you're seeking a more robust solution for monitoring WhatsApp chats, you might want to consider other alternatives or professional services that specialize in digital safety and surveillance.
Method Three: Using a WhatsApp Monitor App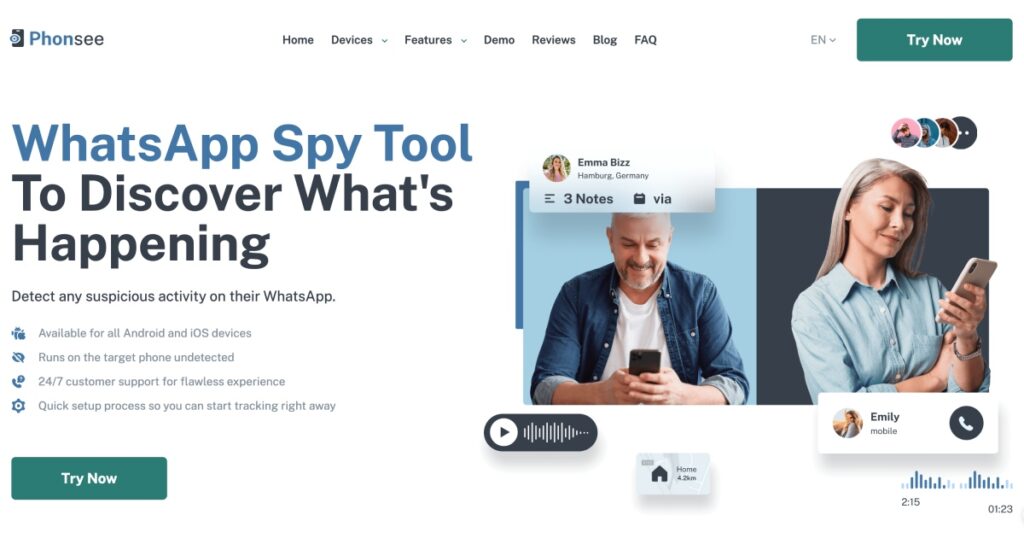 Using a WhatsApp spy is a more advanced and reliable method. One such app is Phonsee, a digital safety tool designed for comprehensive surveillance of WhatsApp communications. Here's how you can use this app:

Step One: Download and Install Phonsee: On your smartphone or tablet, download and install the Phonsee app from the official website. Ensure your device meets the necessary system requirements for successful installation.
Step Two: Set up Your Account: Once the app is installed, open it and set up an account. This includes providing an email address and creating a secure password.
Step Three: Install Phonsee on Target Phone: You'll then need to install Phonsee on the target phone. They have instructions for how to track WhatsApp messages in iPhone and Android. This requires physical access to the device. However, you need to access the phone only once, then, you will be able to monitor the phone remotely.
Step Four: Follow the Instructions: Once the app is installed on the target phone, follow the instructions provided by Phonsee. You'll need to enable some settings on the device for successful monitoring.
Step Five: Monitor WhatsApp Chats: Once the devices are linked, you can start monitoring WhatsApp chats. The app will mirror all the conversations from the target phone to your device. You can read messages, view shared media, and even track activity timestamps.
By using the Phonsee app, you can see others WhatsApp chats in your phone. This includes not only reading text messages in real-time but also the ability to review shared media like photos, videos, and audio messages. Furthermore, Phonsee provides visibility into call logs, showing information about incoming, outgoing, and missed calls on WhatsApp. The app also gives insight into the timestamps of each activity, allowing users to know when particular messages were sent or received.
Conclusion
There are several methods available to monitor WhatsApp activity on another phone, each with distinct pros and cons. While providing useful oversight in some cases, tracking WhatsApp without appropriate tools can be challenging. If you decide to monitor WhatsApp chats, proceed with caution and discretion.
We would recommend using Phonsee as it is the best WhatsApp spy. It is a reliable and easy-to-use app that can help you deal with a lot of monitoring challenges.