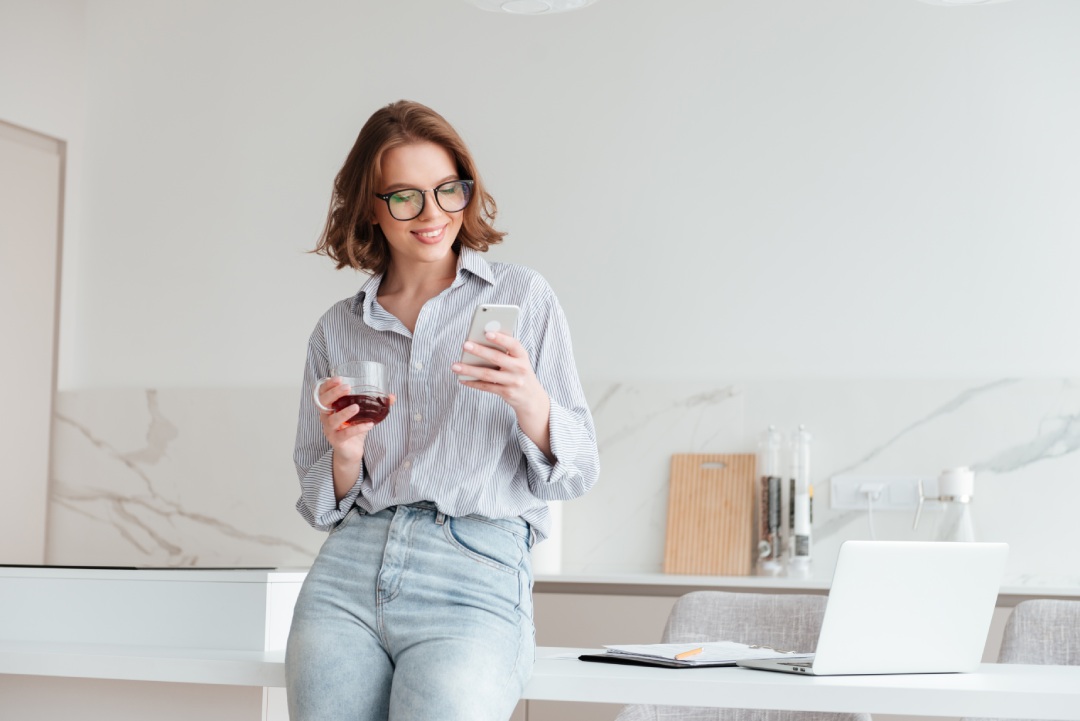 How to See Chat History of Others on Facebook
With more than 2 billion daily active users, Facebook is regarded as the most popular networking platform worldwide. This site has a standalone messenger app known as Facebook Messenger, which allows users to chat, make video calls, share multimedia files, and more.
You can conveniently search Facebook chat history if you have the target user's account credentials. However, there are other methods you can utilize to read someone else's Facebook messages discreetly. Viewing other people's FB chats not only allows you to figure out whether your spouse is cheating but also helps you to safeguard your kids from online predators.

Table Of Contents
Reasons to See Their Chat History
You might be required to view someone's Facebook chat history due to a variety of reasons which include:
1. To Discover Whether Your Partner Is Cheating
If your significant other starts portraying some telltale signs of cheating, then it's best to check their FB chat history and unearth whether they're flirting with other people. For instance, they may start arriving home later than usual or being more secretive with their devices.
When conducting your search, ensure you pay close attention to their archived messages and review their shared media files, such as photos and videos.

2. To Protect Your Children
Most kids love interacting with their peers and making new friends on social media. However, bullies and child predators may use this opportunity to prey on unsuspecting teens. As parents, it's our solemn duty to ensure that our kids are safe when using the internet.
Checking their FB messages frequently allows you to view everyone they're conversing with and what they talk about.
3. To Keep a Watchful Eye on Your Employees
It's not uncommon for employees to spend hours chatting on social media rather than completing their assigned tasks. Learning how to find out who someone is talking to on Facebook Messenger can help business owners to track their employees' online interactions, allowing them to figure out who is spending corporate time chit-chatting with people on FB.
When Can Phonsee Come in Handy?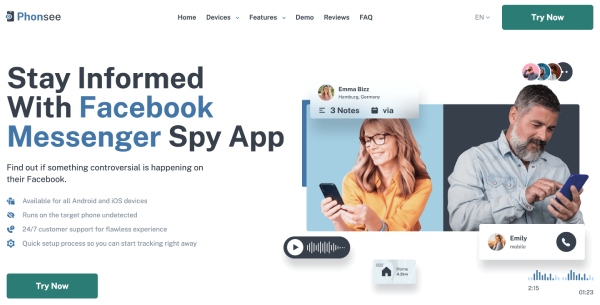 Phonsee is a powerful tracking app containing a wide variety of monitoring features that make tracking Facebook Messenger feel like a walk in the park. These features include:

1. Phonsee Facebook Tracker
Phonsee comes with a brilliant Facebook Messenger tracker that provides users with a birds-eye view of their loved ones' FB chats. You can check out who they're talking to on Messenger, view shared photos and videos, scroll through group chats and learn whether anything controversial is happening.
Learning what they discuss on Facebook can also help parents to recognize whether their kids are sexting or bullying other children. The insights you obtain should be used to nip any egregious situations in the bud once and for all.
2. Keylogger
Would you like to read a message on Messenger without opening it? Well, Phonsee comes with a built-in keylogger that captures your target user's keystrokes whenever they type using their phone's keyboard. This tool allows you to view all secret messages, codes, and passwords they type on Facebook Messenger, WhatsApp, Instagram, and other popular instant messengers.
Phonsee's keylogger could help you discover whether your kids are getting bullied or stalked by suspicious individuals. Consequently, you could use the gathered information to stop something dangerous from happening.
In addition, Phonsee allows you to view and block any inappropriate app that's installed on the target device. You can use this spy app's screenrecorder to view screenshots of their social media chats and see deleted texts.
Apart from protecting your private data from third-party access, Phonsee provides affordable monthly plans, and it's remarkably easy to install.
How to Install Phonsee
If you'd like to install Phonsee and search Facebook Messenger history remotely, follow this simple procedure:
Visit the Phonsee website, click on "Try Now" and create an account using your valid email address.
Accept the site's Terms and Conditions and review the Privacy Policy before agreeing to it.
Select the target device you wish to monitor. Remember, Phonsee is compatible with both Android and iOS devices.
Choose your preferred package from the list. This app currently offers one-month, three-month, and twelve-month plans.
Add your desired plan to the cart and complete the payment process using one of the available payment methods.
For Android devices, disable Play Protect by launching Play Store, tapping on Settings,and disabling the option labeled "Scan apps with Play Protect."
Launch Google Chrome on the target device, paste the link that was sent to your email on the address bar, and click Go.
Check the captcha security box and tap Download.
A prompt will appear on the bottom screen. Click Open > Settings > Allow from This Source and select Next.
Once Phonsee is installed on the target device, tap Allow on all popups, enter the registration code you previously received, and click Complete Installation.
You're now ready to see older Facebook Messages that were sent and received by the target user.

Frequently Asked Questions
Is it legal to check their Facebook Messenger chats?
Tracking someone's Facebook Messenger is completely legal if the person being tracked is a minor. This activity is also lawful if the target device belongs to you or if the target person agreed to be monitored.
Is it OK to check their chats?
As mentioned before, viewing their FB Messenger chats is totally fine if your target user consented to be tracked or if the individual being monitored is a minor. However, you risk breaking your loved one's trust if they ever found out.
Conclusion
Learning how to search Messenger chat history using a dedicated tracking app can help you discover whether your partner is cheating. It may also allow you to protect your little ones from the prying eyes of online fraudsters, bullies, and child molesters. After conducting plenty of research, we've found Phonsee to be the best Facebook Messenger monitoring app in the market today.