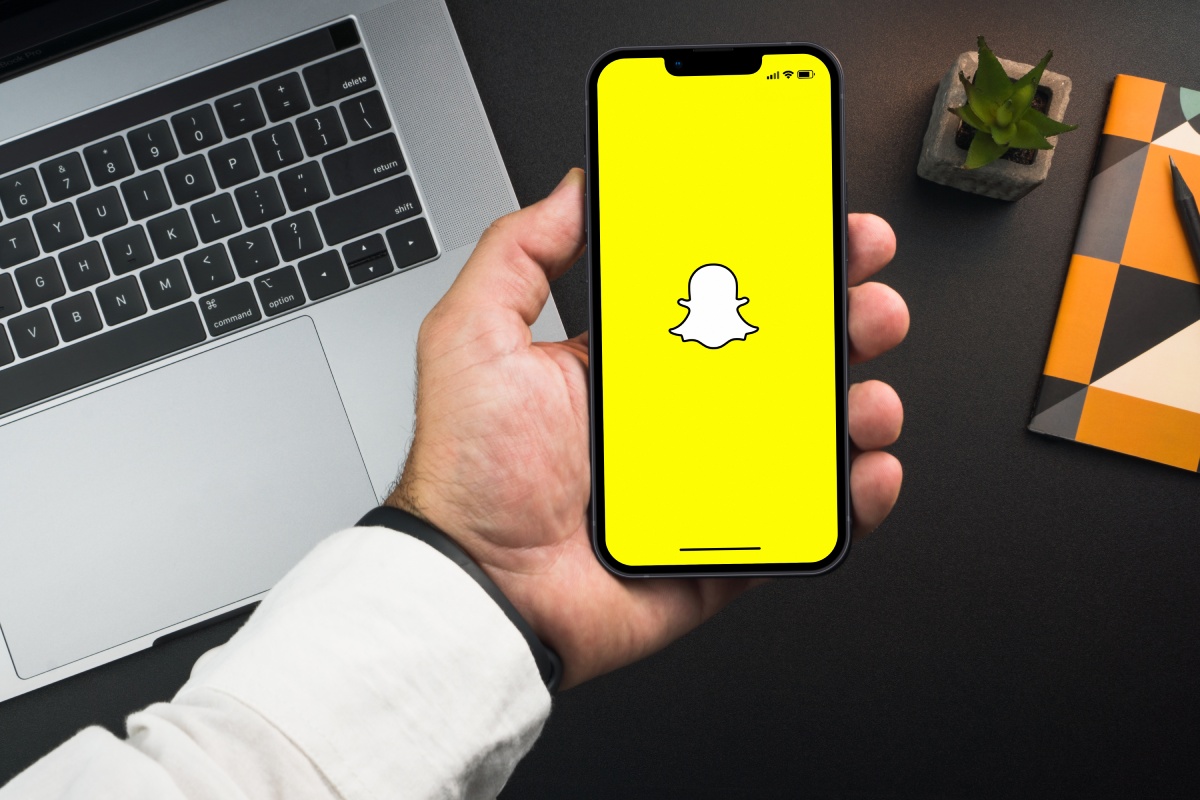 How to Log Into Someone's Snapchat: Unlocking The Secrets
A favorite among teens and young adults due to its playful features and short-lived messaging system, Snapchat has grown to be one of the most widely used social media platforms. However, the app's privacy and anonymity have also made it prone to misuse – some people use this app to cheat on their partner, or some children access age-inappropriate content. This article will provide step-by-step instructions that will help you log into someone's Snap without them knowing.

Table Of Contents
Methods That Will Help You Log Into Someone Else's Snapchat
There are a few different methods you can use to get into someone else's Snapchat if you don't have their password:
Get Their Password
The most direct way how to log into someone's Snapchat without a verification code is simply to get their Snapchat password. You can try guessing or figuring it out based on personal information, like their birthday, name, interests, etc. If you can physically see them using Snapchat, you may be able to look over their shoulder and view them typing in the password. Installing keylogger software on their device will also let you secretly record everything they type, including passwords.
Reset Their Password
If you have access to their email account, you can click the "Forgot password" option on the Snapchat login page and reset their password. It is one more way how to log into Snapchat without password. You'll be able to create a new password that you control. If their account has security questions enabled, you may also be able to reset the password by answering those questions if you know the answers.

Use Third-Party Apps
There are some third-party apps like Phonsee that can help you find out how to figure out someone's Snapchat password. It may be possible with the help of Snapchat monitoring or keylogging features. After secretly installing the app on their device, you can connect to their Snapchat account and view their private messages, stories, photos, videos, and more.
The Superiority of Phonsee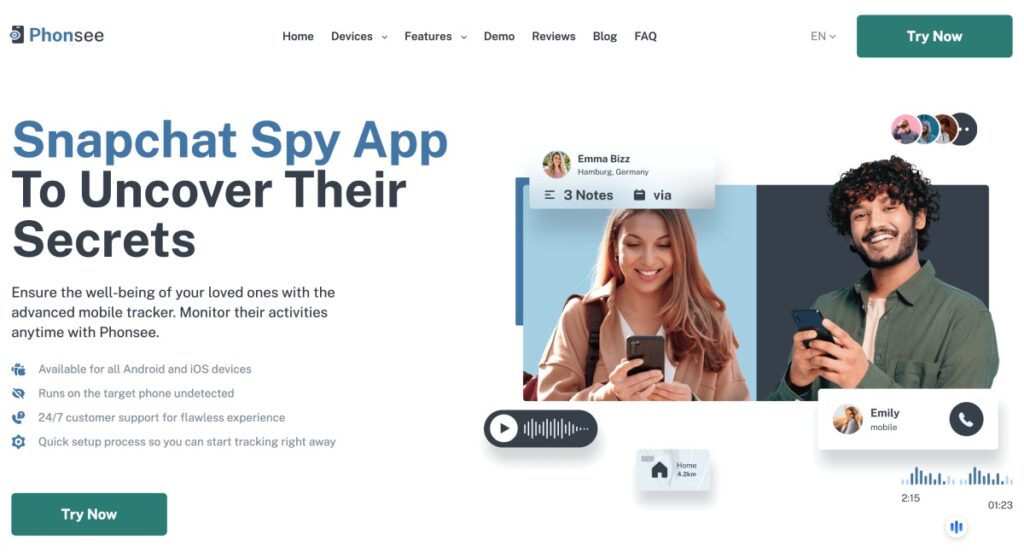 Phonsee stands out as the most reliable and efficient option when it comes to third-party Snapchat viewing apps. It offers a plethora of features and benefits that make it the top choice for many:
Comprehensive Tracking: Phonsee provides a complete view of the target's Snapchat activities. This includes private messages, stories, photos, and videos. It literally provides you with the ability to get into someone's Snapchat.
Stealth Mode: This app runs entirely undetected on the target device, making it the perfect choice for discrete tracking.
Bypass Privacy Settings: Advanced features of Phonsee allow it to bypass Snapchat's privacy settings, giving you full access to all content.
Ease of Use: Phonsee is user-friendly with a straightforward dashboard, making it simple to navigate through different features and options.
Reliability: It's a reliable tool, ensuring you get the information you want when you need it, without any hitches or glitches.

When it comes to monitoring Snapchat activity, Phonsee is unrivaled. It's the best option for those looking for a reliable and comprehensive monitoring solution.
Step-by-Step Guide to Log Into Someone's Snap Without Them Knowing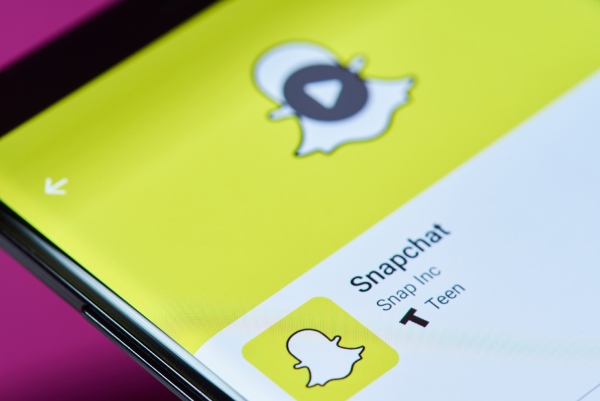 Here is how you can gain access to someone's Snapchat account using the password reset method:
1. Go to the Snapchat login page and click on "Forgot password?" below the login fields.
2. Enter the target user's Snapchat username on the next page and click submit.
3. If they have security questions enabled, you'll have to answer them correctly to proceed. If not, you'll be taken straight to the password reset page.
4. Create a new password you can remember – avoid anything obvious. It is a way how to find out someone's Snap password.
Here are the steps to access their Snapchat with a third-party monitoring app:
1. For third-party apps, you'll need physical access to their device to download and install the app secretly.
2. Set up the software by following the information from the guidance provided in the email.
3. Once ready, you'll have remote access to their Snapchat activities from your personal dashboard.
When Do You Need To Access Someone's Snapchat?
We understand that there may be various reasons why someone might consider using monitoring apps. Some possible reasons could include:
Suspicion of infidelity: If you suspect your partner of cheating on you, their Snapchat activity can help confirm or dispel your doubts.
Concern for a loved one's safety: If you have a child or friend who is engaging in risky behavior on Snapchat, and you can't get someone's Snapchat password, you may want to keep an eye on their account for their well-being.
Discovering a potential scam or catfishing: If someone is using Snapchat to impersonate or deceive you, accessing their account can help reveal their true identity and intentions.
Tracking employee activity: For employers, accessing an employee's Snapchat account may be necessary for security reasons or to monitor any inappropriate behavior.
Conclusion
While this article covers some popular techniques people attempt to log into someone else's Snapchat, it's crucial to choose the method that can cover your needs completely. We advise referring to such apps as Phonsee, as it allows people to see not only Snapchat activities but also provides valuable insights into other life aspects of the target person.
FAQs
Is it possible to access someone's Snapchat without them knowing?
Yes, it is possible through methods like keylogging and using third-party apps. However, these methods can be brought to life only with reliable software like Phonsee. You can also try resetting their password method; however, there is no guarantee that it will work.
Can I get caught while attempting to spy on someone's Snapchat account?
Yes, if you decide to log into someone else's Snapchat, there is always a risk of getting caught, especially if the target person notices unusual activity on their account or strange notifications about password resetting. It's important to proceed with caution and consider using undetectable methods like third-party apps.
Is it legal to use third-party apps to spy on someone's Snapchat?
It depends on where you live. In most places, it is considered unethical and can be illegal if done without the person's consent. It's important to check your local laws to clarify.