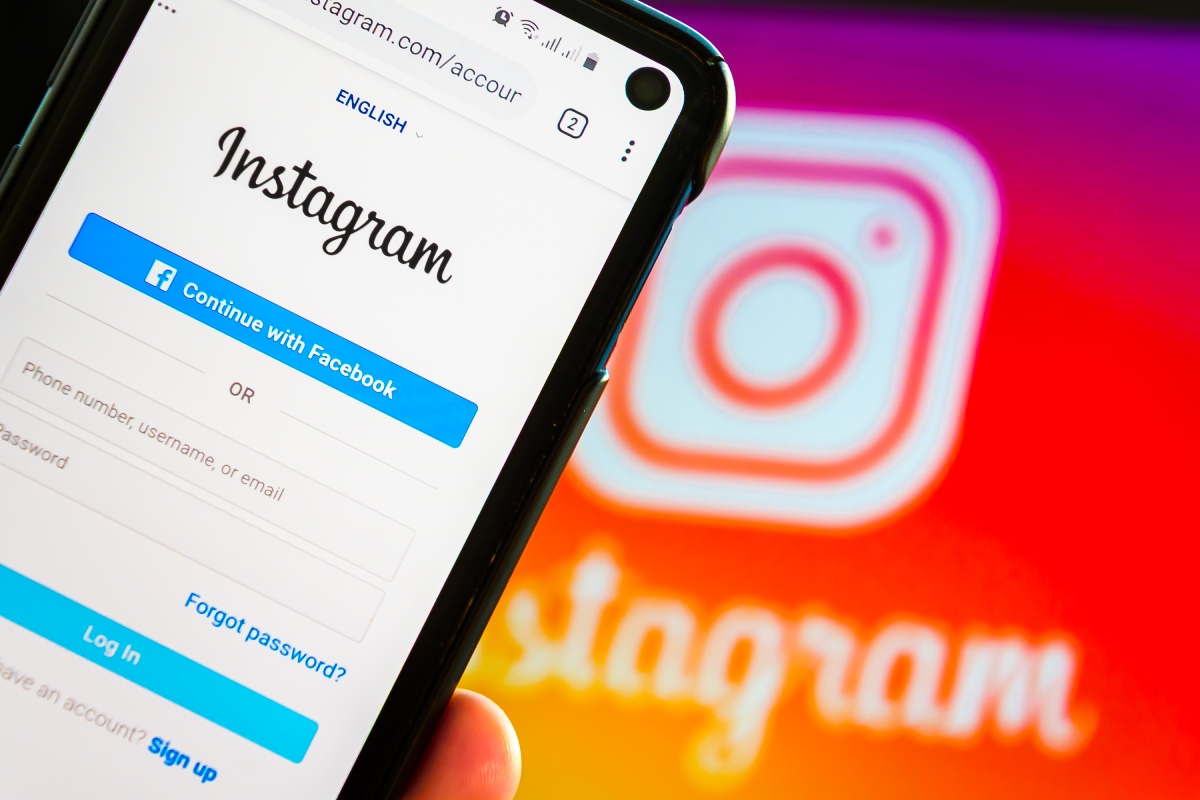 How to Log into Someone Else's Instagram: 3 Best Ways
In this digital era, Instagram is one of the most popular social media platforms, loved by millions for its interactive photo and video-sharing capabilities. It also provides a convenient platform for communication through DMs. Occasionally, situations may arise where you need to access someone else's Instagram account—maybe you suspect your partner of cheating, or you are afraid that your child accesses inappropriate content. This article will provide a comprehensive guide on how to get into someone's Instagram.

Table Of Contents
Reasons to Log into Someone Else's Instagram 
Before moving on, it's essential to consider the reasons why you may want to access someone else's Instagram account. These include:
Overseeing your child's online activities: With the increasing use of social media by children and teenagers, parents may feel the need to monitor their kids' interaction with strangers or exposure to inappropriate content.
Suspecting infidelity: In relationships, trust is vital. Still, sometimes doubts may arise, and the ability to log into someone's Instagram without them knowing may confirm or deny your suspicions.
Can You Log Into Someone Else's Instagram Without Them Knowing Using Phonsee?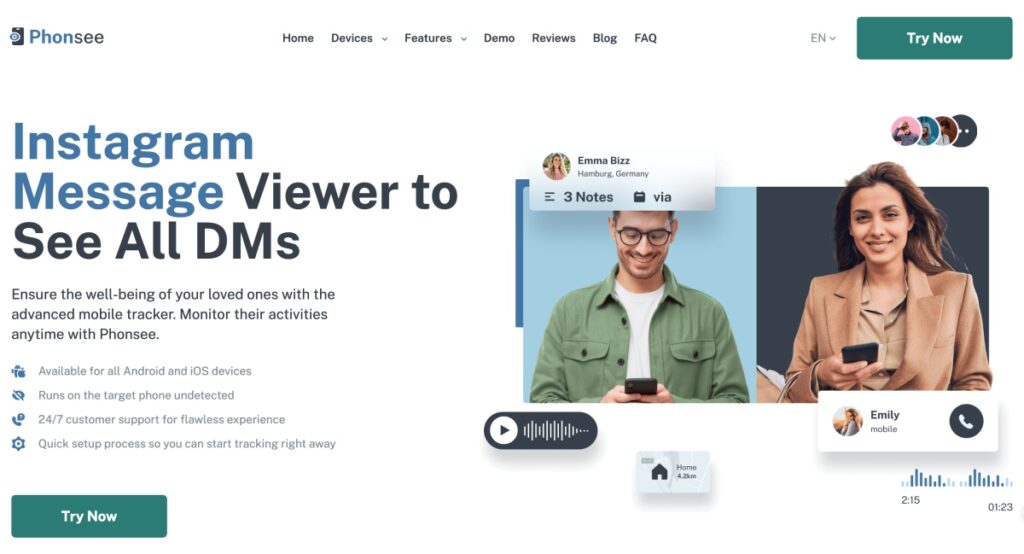 Phonsee is a unique tool designed to aid users in gaining access to different social media accounts, including Instagram. It is especially useful in scenarios where a parent may want to monitor a child's online activities or when you need to check your loved one's profile to ensure that they are not exposed to inappropriate content, or are not involved in any prohibited activities. Here's how to look at someone's Instagram without them knowing:
Firstly, purchase a Phonsee subscription and install the app on the target device.
Once installed, the app will remain hidden in the background and gather all the necessary information.
You can then log into your Phonsee dashboard from any device and monitor the target Instagram account.

The features of this powerful monitoring app include:
View DMs: You can read all the direct messages on the target Instagram account. This feature is especially useful when monitoring someone's communication with strangers.
Check posts and stories: Phonsee also allows you to view all the photos, videos, and stories posted by the target account. This feature comes in handy if you suspect your partner of cheating through social media.
Access deleted content: If someone has deleted a photo or video from their profile, it still remains visible on Phonsee due to its screenshot-capturing feature. This makes it easier to retrieve lost information or evidence of inappropriate behavior.
Keylogger: Phonsee also has a keylogger feature that records all the keystrokes made on the target device, including login credentials for Instagram. This can be the way to figure out someone's Instagram password even if they change their password.

How to Log into Someone Else's Instagram Using Password Reset Email 
If you have physical access to the device where the Instagram account is logged in, you can reset the password to gain access. On an iPhone, open the Chrome app and go to Instagram.com. Tap the profile icon to open the menu, choose "Settings," then "Security," and tap "Reset Password". Enter the username, and a reset link will be emailed. Open the email, click the reset link, and create a new password to access the account. It is that easy how to find someone's Instagram password!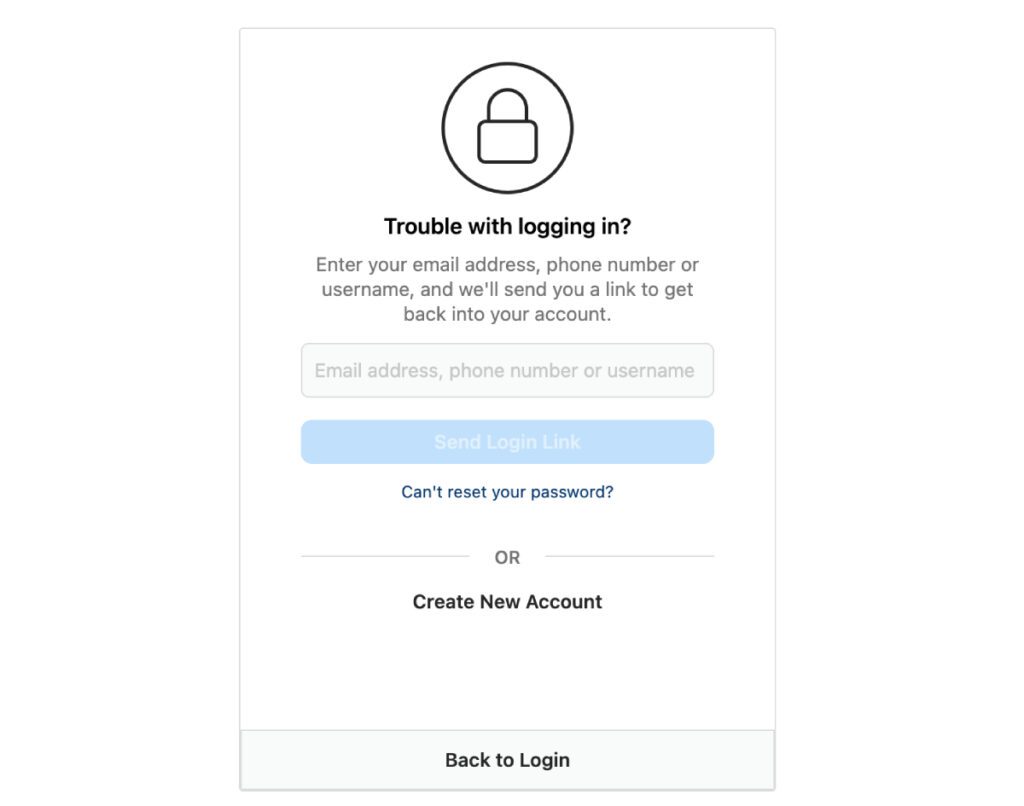 It's important to note that Instagram will send a notification email to the account holder about this password reset. So, to ensure complete privacy, you need to delete this email and any other evidence that you accessed the account. However, it's worth mentioning that a target person can potentially find out about your actions if they have turned on push notifications about new emails. Thus, it's crucial to be cautious and take necessary steps to maintain confidentiality throughout the process.
How to Log into Someone Else's Instagram Through Facebook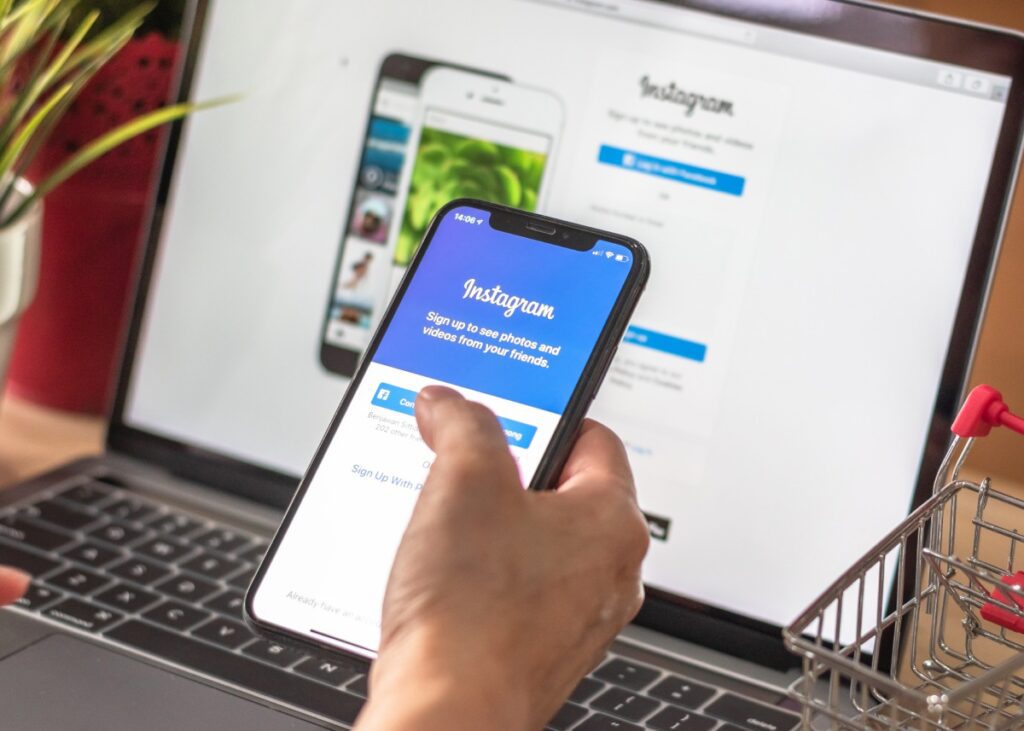 If the Instagram account is linked to Facebook, you can conveniently log into someone's Instagram without them knowing through Facebook. Simply visit Instagram.com and tap on the option "Log in with Facebook." From there, you'll be prompted to enter the username and password for the connected Facebook account. Once authenticated, not only will you be logged into your Facebook account, but you'll also be seamlessly logged into the corresponding Instagram account.
It's a usual case that many individuals opt to use the same login credentials across both Instagram and Facebook, or even have their accounts directly linked. This means that if you happen to possess the login information for someone's Facebook account, you may potentially be able to access their associated Instagram account as well.
What to Do If You Think Your Instagram Account Has Been Hacked 
If you suspect that your Instagram account has been hacked, it's important to take immediate action to protect yourself and your account. Knowing how to get into someone's Instagram is also crucial for your own security. Here are some steps you can take to regain control of your account and prevent further unauthorized access.
Change Your Password: Start by changing your password immediately. Ensure that it is strong and unique, combining uppercase and lowercase letters, numbers, and symbols.
Revoke Access to Suspicious Apps: Go to 'Settings' > 'Security' > 'Apps and Websites.' Check for any apps that you don't recognize and revoke their access.
Enable Two-Factor Authentication: This adds an extra layer of security to your account. Whenever you log in from a new device, Instagram will require a verification code. You can activate this in 'Settings' > 'Security' > 'Two-Factor Authentication.'
Report to Instagram: If you're unable to regain access to your account, report it directly to Instagram, telling them that there are ways to log into someone's Instagram without them knowing, and you have become a victim. Provide them with all the necessary details, and they will guide you through the recovery process.
Check Email Account for Security Breaches: Often, hackers gain access to Instagram accounts through linked email accounts. Make sure your email account is secure, changing the password if necessary.
Notify Followers: If possible, inform your followers that your account may have been compromised to prevent them from clicking on suspicious links or providing personal information.

Conclusion 
There are a few different methods to log into someone's Instagram without them knowing, whether through a third-party app like Phonsee, resetting the password, or connected platforms like Facebook. Choosing a suitable method is crucial. Think about your particular situation, weigh your chances, and give a try to the most trusted method. We highly recommend referring to well-known tools like Phonsee to complete this challenging task successfully.